The Wildspire Waste is conjoined with a swampland and it is a parch land whose only source of water is the Ancient Forest. There are massive numbers of ant colonies in the Wildspire Waste region wherein they have built massive spires within the very same desert. To counter the dryness and colorlessness of the Wildspire waste, there is varied vegetation that is sprunged up on different watering holes. The Wildspire waste serves as a home to five races of monsters namely, the Kulu-Ya-Ku, the Barroth, the Jyuratodus, the Rathian and the Diablos.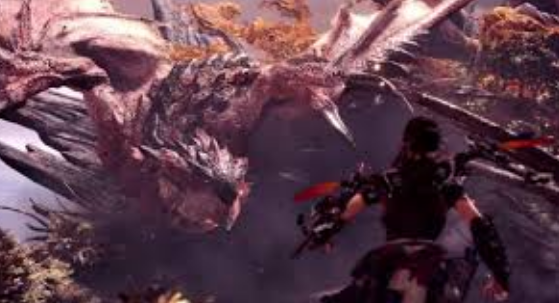 In the
Monster Hunter World free
game, the Kulu-Ya-Ku refers to a race of a bird wyvern which had previously developed the limbs to carry the weapons. The bird Kulu-Ya-Ku is often seen stealing the eggs from nests of other birds that dwell in Ancient Forest as well as the wastelands of the Wildspire Waste.
In the Monster Hunter World download game, the Barroth are creatures which seek out ants as their source of energy. Ants form to be the favorite snack of the Barroth race. The Barroths are usually found marking their territorial area with mud. They attack the potential rivals detected by them and usually disable them with their devastating charging attacks.
The Jyuratodus race of monster refers to a big piscine wyvern which inhabits, Wildspire Waste by the swamps. Unlike the Barroth creatures, the Jyuratodus uses mud to capture its prey and battle over other monsters over their territory.
The Rathian race of monsters is a wyvern which is known and termed as the Queen of the Land. It overpowers its prey by using venomous tail and its powerful legs.
Lastly, the Diablos serves Wildspire Waste apex monster and being a territorial beast that resides underground reacts to loud noises and comes out in search of prey.